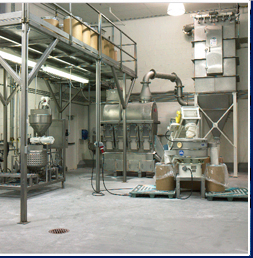 Pilot-Scale Schugi Agglomeration System
•Processes sweeteners, starches, functional foods, stabilizers, Nutraceuticals and other
value-added products.
•Is available for scale-up and development with
a variety of raw materials and binding agents,
with little or no loss in product recovery.
•Fully enclosed and is designed to run both
batch and continuous processes.
•Scalable to ERIE's larger, high-volume
production systems.

•Produces outputs from 100-300 pouds per hour.